Команда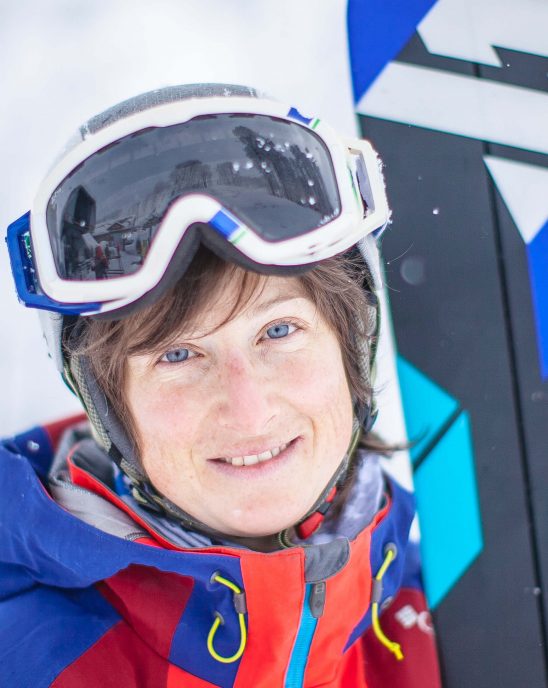 ANNA KHANKEVICH
Anna Khankevich is a charming girl, professional rider, who devoted her life to mountains and skiing. She has more than 30 years of skiing experience.
She spends biggest part of the year traveling in the mountains having riden alone the different mountain routes and tracks.
Such kind of the lifestyle was her childhood dream that came true.
Anna is a high ranking skiing instructor, she has got rank 2 in alpine, she finished the Red Cross courses , she also does trekking acrobaticks and alpine tourism and in her free time she likes to water color.
At the same time she is a professional journalist, with a perfect sence of language. Anna writes the articles and her blog about her favorite topic: mountains and traveling.
The participation in competitions:
1st — Nendaz Freeride 2013
3d — Chandolin 3* 2013
1st – Eldorado 4* 2012, 2013
4th – Hochfugen 4* 2012, 2013
1st – Sheregirls 2* 2011, 2012
1st — Freeride Kanin Battle 2* 2011,
4th – Nendaz Freeride 4*2011
1st – Mistic Experience 2* 2010
1st – Snowweek 2010
1st – Ukraine Freeride Cup 2010
1st – Khibini Freeride Open 2010
2d – Red bull powder Kick 2009
2d – Dombai Open 2009
She has been to some significant trips with the Helipro company.
That's was she rights about the trip to Chili in her blog:
"This summer, I was lucky to go to the unick heli-safari in Chili. During the trip we crossed the huge area of the Ands from Santiago to Pukon.
It shoud be admited that the skii traveling such big as this has never been organised before. Helipro is a first company to venture something like this.