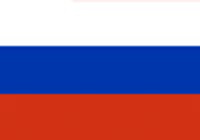 Kamchatka Winter UPCOMING PROGRAMS: january - april
Freeride via snowmobile
ABOUT
Goryachaya Mountain is a perfect place for winter snow activities. Snow Valley snow base is situated right at the bottom of it.
You will get a chance to freeride in the perfect powder area, with the huge snowfields and in the beautiful forest of birch trees where the slopes range from 10 to 40 degrees, the elevation changes from 50 to 370 meters and the length of the runs are from 100 to 800 meters. You can reach this area only by a snowmobile operated by a professional driver. Depending on the snow conditions and the level, the riders will be dropped in sled or will be roped with snowmobile by ski or snowboard.
You will be accompanied by a professional guide who will be responsible for the safety of the trip and will choose the runs. There are four freeriding zones at Goryachaya mountain. They all differ in their location that is why they are different in snow conditions, angle, range and level of difficulty. This program is perfect for beginners. And it can also be back up of Heliskiing on bad weather days.
PROGRAM
Любой Day

Any Day

Freeride on Goryachaya mountain - 5 runs
price
The cost of programs is always calculated individually, call us or write to clarify the cost of the program. Or send us a request and we will call you back and calculate the cost.
Conditions
– Advance booking payment 50%.
– Final payment is effected at least 30 days before the beginning of the tour.
Additional
– Group must consist of 12 people minimum (otherwise the price increases);
– Terms of refund for unfulfilled riding program:
– The group may insist on flight to the riding area against the guides' advice and in instable weather conditions. Such a decision should be made together with the crew and on the basis of the Flight Safety Rules and Requirements and real weather forecast. In case any riding program is not fulfilled due to real weather conditions, safety considerations etc. no refund is made.
– No refund is made for any freerides not performed due to other reasons (such as gear malfunctioning, physical condition, late departure or early arrival through the customer's fault etc.).
–
Conditions
– 1 person - RUB 10 000
– 2 people - RUB 18 000
– 3 people - RUB 24 000
– 4 people - RUB 30 000
– 5 people - RUB 35 000
УСЛОВИЯ ОПЛАТЫ
– 1 чел. - 10 000 руб.
– 2 чел. - 18 000 руб.
– 3 чел. - 24 000 руб.
– 4 чел. - 30 000 руб.
– 5 чел. - 35 000 руб.