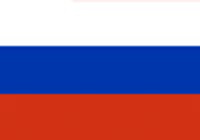 UPCOMING PROGRAMS: APRIL -MAY
Kamchatka Winter
ABOUT
Kamchatka is an unparalleled and mysterious region known for its volcanoes, geysers, fluffy snow, and high-level snowboarders. The season starts in December – typically, you can already hit the slopes in this month. From January to May, the slopes of Kamchatka beckon for thrilling rides. This region is convenient as it offers slopes of varying levels of difficulty, ensuring both beginners and professionals feel comfortable.
You have the opportunity to combine riding on large volcanoes (with an average vertical drop of over 2000m) and smaller peaks – with an average vertical drop of about 1000m. Here, there is a unique chance to descend into the crater of a live volcano! Professional guides, who have undergone specialized training for heli-ski tours and have participated in numerous expeditions in Kamchatka, will accompany you.
It is from here that the story of our company began, and we have already conquered dozens of volcanoes. To make your stay in Kamchatka special, we have built the mountain-sports base "Snow Valley." After your rides, you can enjoy a large thermal pool, a cascade of thermal baths, a sauna, and a cozy restaurant. In unfavorable weather conditions, forest riding between stone birches near the base is possible – transport is provided by snowcats or snowmobiles.
VIDEO
PHOTO