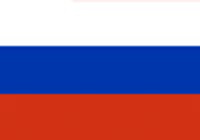 UPCOMING PROGRAMS: APRIL -MAY
Kamchatka Winter
ABOUT
Kamchatka is a unique and mysterious land known by volcanoes, geysers, perfect powder and highly-qualified snowboarders. As a rule the season starts on December. Then the slopes of Kamchatka will be attracting you from February till May. There are slopes of all levels of difficulty so the beginners will feel comfortable as well as the professionals.
You will never forget the combination of riding from the slopes of high volcanoes (average vertical drop 2000m) and smaller mountains (average vertical drop 1000m). Here you have the only opportunity in the world to ride down into the crater of an active volcano! Our guides will always be there to accompany you and use more than 10 years experience of skiing and snowboarding expeditions in the region of Kamchatka.
Here starts the story of our company. We have already conquered many volcanoes. We have built a mountain sport & tourism complex ' Snow Valley' to make your stay in Kamchatka special. After the riding you can have a rest in a big hot springs pool, hot springs baths, sauna and cozy restaurant. On bad weather day you can ride among the stone birches in a forest near the 'Snow Valley' lodge.
VIDEO
PHOTO